BCP and extreme weather events
As I write this I'm working from home in the UK on what could be the hottest day of the year so far. It could get even hotter tomorrow and even as I write this there are people (ironically often working from home) who are suggesting that we are snowflakes for not going out and about to keep working. They are wrong.
Before I start I should disclose that I am an advocate of working from home. There are a lot of very good reasons for remote working such as reduced commute times, more time with family, cost savings and so on, I will concede that the occasional visit to the office can be useful but the majority of the time remote working is far more beneficial but that's not what this blog is about so I'll save that for another one!
Firstly, extreme weather in the UK is not the same as extreme weather in other countries. Just because Canada can deal with extreme cold and Saudi Arabia with extreme heat doesn't mean that we can. Certain engingeering choices have been made to cope with the majority of weather events in the UK. The extreme ones like today will catch them up.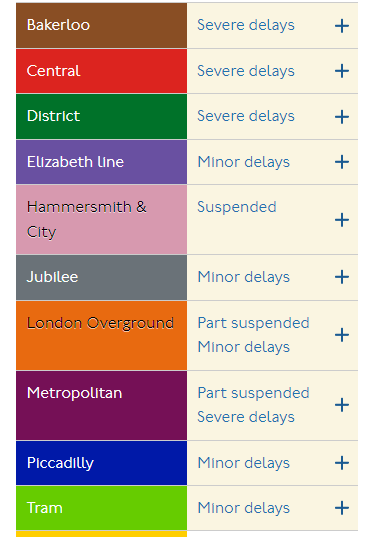 Secondly, there is a lot of advice coming out that remote working during the extreme heat we are experiencing is recommended. Working remotely makes sense. Even if offices are air conditioned you still have to get to them and from them. Both likely require public transport that is struggling as much as people are. By reducing the numbers of people using the system we reduce the stress on that system and make things just a little more comfortable for those who have no choice other than to use those systems.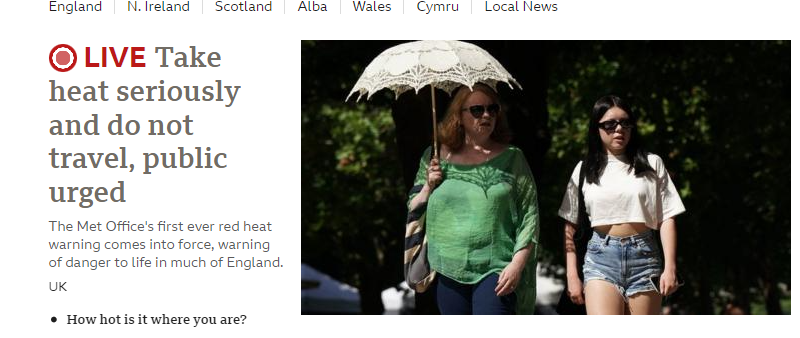 So, with all that in mind I am horrified at how some politicians are calling people "snowflakes" and other terms for pointing out the recommendations from a health service that is severely streched and at breaking point. Surely anything we can do to help reduce their workload we should?
If you're a team lead, manager, c level do check on staff, make sure they have whatever they need to get through these extreme events and most importantly - BE FLEXIBLE. Different people react in different ways, some may well be fine in this weather, others not so much.
And that nicely brings me on to the topic of BCP. Make no mistake that today and tomorrow are days when BCP should be considered and enacted in similar ways to the pandemic. People will be remote, some may not be able to work due to the heat in the home or due to other family issues caused by the heat. All of this needs to be taken in to account and extra flexibility allowed for.
Events like this are also a good practice run for BCP so take advantage of them and find the flaws now before another once-in-a-lifetime event happens because they are no longer once in a lifetime events.
As this is primarily an IT blog it would be remiss of me to not point out that there are risks of power cuts and aircon failures in comms room, server rooms, etc. While datacentres should have mitigation in place there is still a higher risk of a problem occuring so it's still worth doing additional checks on your infrastructure to ensure it is also able to cope with the heat. If you don't already do consider:
Per rack tempreture monitoring - If you don't have rack tempreture monitors you can use the server at the top of the rack as a sensor - heat rises so it'll get the hottest.
Alarms on servers for high temps.
Spare air conditioning capacity.
Turning kit off that you can to reduce the overall heat and power loading.
A few small steps taken now can pay dividends later on. With extreme weather events likely to become the norm we need to be prepared. Do stay safe and as cool as possible.
Subscribe to Ramblings of a Sysadmin
Get the latest posts delivered right to your inbox